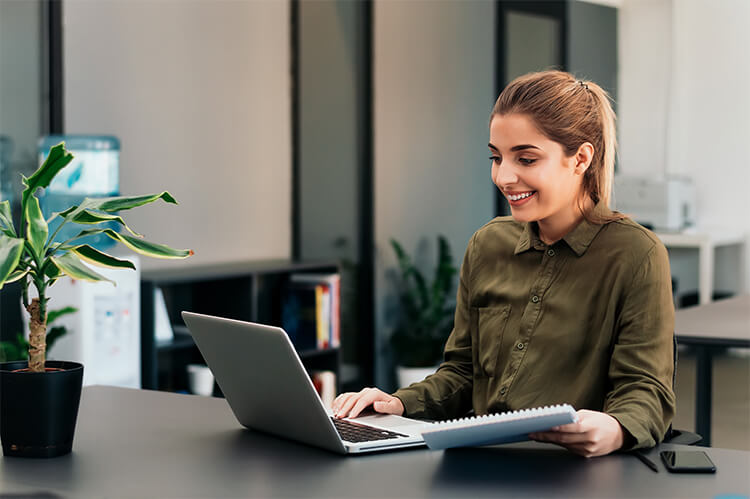 This Terms of Service was last updated on July 10, 2020.
1. Our Website
Our website address is: https://www.simpliaxis.com
We collect certain data from you directly, like information you enter yourself, data about your participation in courses, and data from third-party platforms you connect with SimpliAxis. We also collect some data automatically, like information about your device and what parts of our Services you interact with or spend time using.
2. GDPR Readiness and Compliance
At SimpliAxis, we value our users' right to data privacy and have demonstrated that by meeting strong data processing standards. We recognize that the General Data Protection Regulation (GDPR) will help us move towards the highest standards or operations in protecting customer data. We have thoroughly analyzed GDPR requirements, and as we have already implemented a consistent level of data protection and security, we have put in place a process for immediate compliance in regards to all GDPR policies, processes and procedures.
3. What We Collect
For each visitor to our website, our web server automatically recognizes no information regarding the domain or e-mail address of the visitor. We do collect the e-mail addresses of those who communicate with us via e-mail, as well as those who join our mailing list, complete web forms requesting information, and those who attend or purchase one of our courses. We also collect aggregate information on what pages consumers access or visit, user-specific information on what pages consumers access or visit, information volunteered by the consumer, such as survey information and/or site registrations, name and address, telephone number, fax number, payment information (e.g. credit card number and billing address).
The information we collect is used to improve the content of our website, used to customize the content and/or layout of our webpage for each individual visitor, used to notify consumers about updates to our website, shared with agents or contractors who assist in providing support for our internal operations, used by us to contact consumers for marketing purposes, shared with other reputable organizations to help them contact consumers for marketing purposes, disclosed when legally required to do so, at the request of governmental authorities conducting an investigation, to verify or enforce compliance with the policies governing our website and applicable laws or to protect against misuse or unauthorized use of our website.
4. Cookies:
With respect to cookies: We use cookies to record session information, such as items that consumers add to their shopping cart, record user-specific information on what pages users access or visit, record past activity at a site in order to provide better service when visitors return to our site .
5. Email
The email addresses that we collect are used to communicate special offers and discounts. We typically send an email to our contacts about every 3 weeks. You can access your information from the Manage Preferences link in the emails you receive to update your contact info and preferences about the types of emails you receive. If you do not want to receive e-mails from us after your email address has been collected, please use the unsubscribe link in the email message to unsubscribe yourself from the email database. You can also let us know your request to be unsubscribed by sending us e-mail at [email protected].
Customer email addresses and any Personal Information and/or Customer Information will not be distributed to or shared with any third parties.
Course registration information:
All courses carry SimpliAxis Guarantee of 100% Satisfaction:
SimpliAxis provides an unsurpassed training experience. If for any reason you are not satisfied with the program, simply notify the instructor or registrar of your intent to withdraw from the program prior to the first morning break, turn in your course materials and receive a 100% refund. If at the end of the program day, you are unsatisfied with the program, we will credit your tuition towards a future program of your choice.
.
6. Payment Policy
Payment is required at time of registration. Approved forms of payment include a company purchase order, prepaid debit or credit card. We accept Visa, MasterCard, American Express, and Discover.
7. Substitution & Cancellation Policy
Any cancellations*, substitutions, or rescheduling requests for training registrations may be adjusted up to 16 calendar days prior to the start date of the originally purchased course without penalty. For any cancellations, substitutions or rescheduling requests made within 16 calendar days to the start date of the original course, a 25% transfer fee shall be charged to tr3ansfer to a later scheduled course date. Furthermore, students are responsible for full payment of course(s) and are not eligible for refund. Any paid tuition shall be credited towards a future class(s) and must be used within 12 months from the date of purchase or result in loss of credit.

*Partner-delivered courses may be subject to different cancellation terms.
In some cases, SimpliAxis may be required to cancel a course due to low enrollment. It is SimpliAxis's primary goal to provide a positive experience to help students fulfill their pursuit of continued education. SimpliAxis will notify students immediately in the event of course changes or cancellations. If there is an alternate session of the same course, Simpliaxis shall reschedule students for the alternate session. In the event students are unable to attend the alternate dates or would prefer to look at alternate options, please contact SimpliAxis Support at [email protected] to discuss your options